wtb-standard - Adults 16+
Large Scale Etching with Aluminium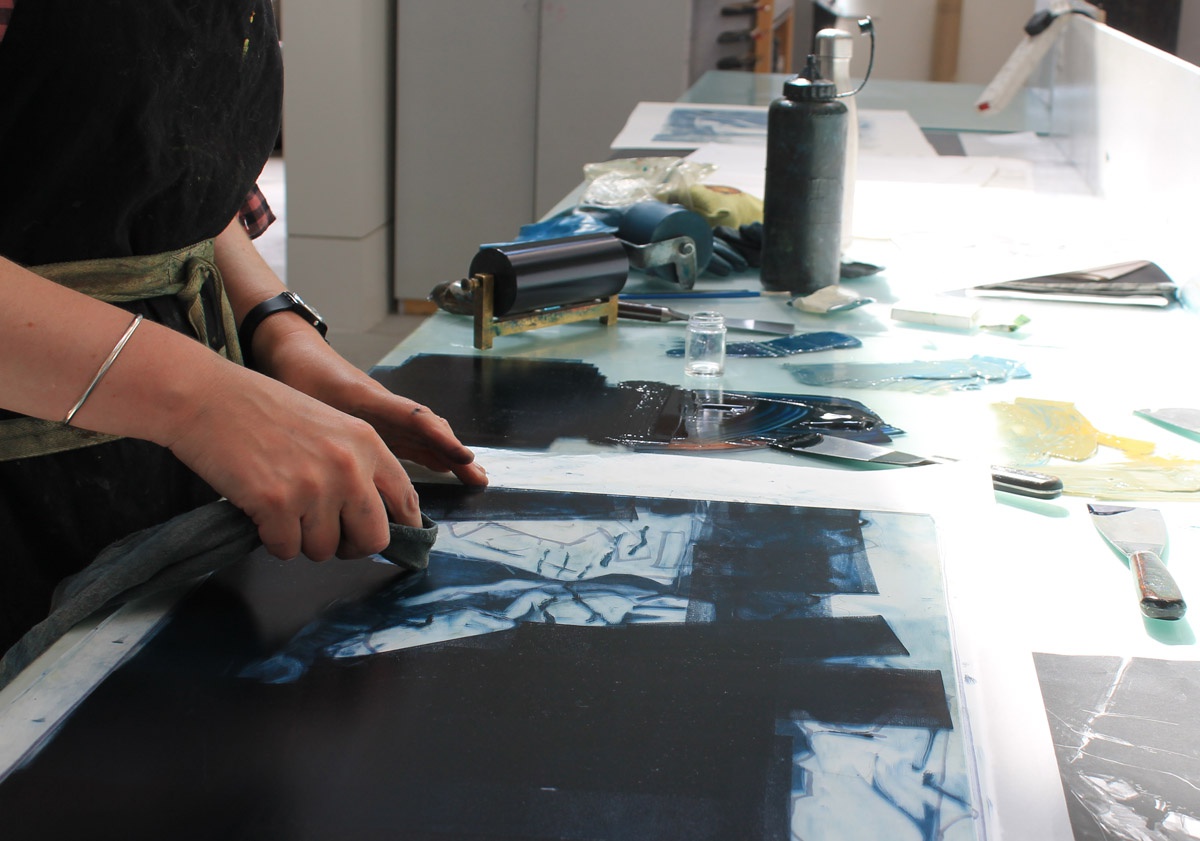 This two day course will focus on experimental techniques with larger scale Aluminium plates.
Using Aluminium plates in place of the traditional and more costly Zinc or Copper we will exploit the unique properties of this softer metal to create spontaneous and lively marks and images. When etched in a solution of Saline Sulphate, Aluminium etches quickly and makes unpredictable, bold, coarse and tonally rich marks, and for this reason it is not as suitable for fine detailed line work, the strength of the process lies in bold mark making, tone and texture.
The course will start with a technical grounding, introducing innovative techniques that encourage spontaneous and diverse methods of mark-making. Working directly onto the plates, developing images through various hand applied techniques. Using new safer acid resists makes etching a much healthier process, using neither dangerous acids nor solvents. Following that you will have time to develop the plates, with time for experimenting with inking and printing also.
Course Times Saturday and Sunday 10am-5.30pm
Tutor Jessica Crisp
Suitability This workshop is open to both experienced practitioners and beginners
Weekend Courses
£190.00
22 October 2022
10:00
Print Studio
Adult 16+