wtb-standard - Adults 16+
Etched Lino
Pick 'n' Mix Week 6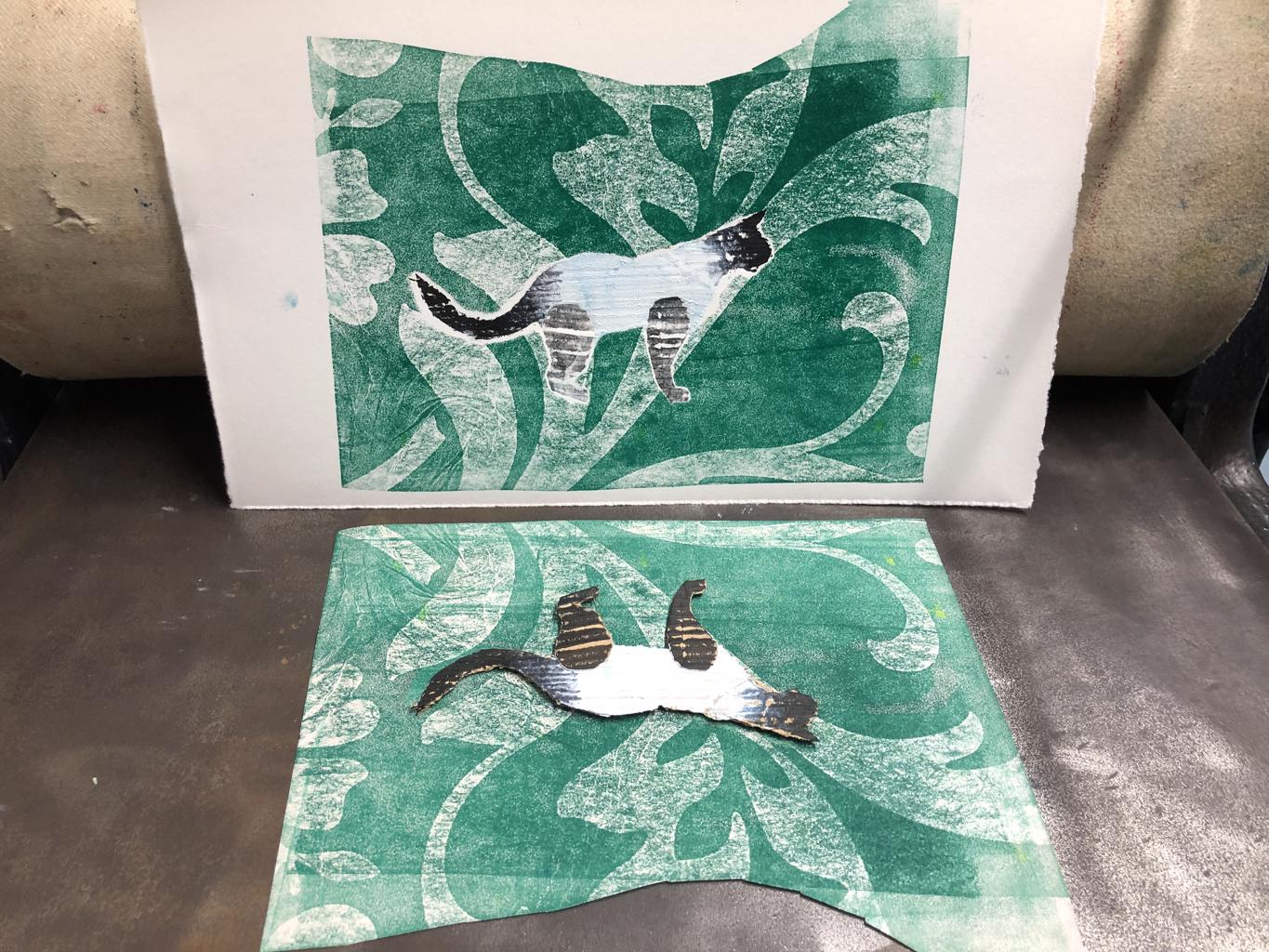 On Wednesday 22 or Thursday 23 November, experiment with a painterly approach to Etched Lino printing using an etching mix and resists.
This class is part of the Pick 'n' Mix set of evening classes - six evening classes exploring different printmaking techniques. Join in with as many as you like - perfect for picking and choosing how you want to experiment!
Available courses can be booked on individually, or you can book all six for a 20% discount via this link.
Image: Fiona Maher
Course Times 6pm - 8.45pm
Tutor Fiona Maher
Suitability Beginners