Course Information
Our courses aim to encourage an open-minded and experimental approach to printmaking. We look forward to meeting you and having the opportunity to work and create together.
We hope that the following information will help make your experience on the course both informative and enjoyable. Please arrive 5 minutes before your course starts.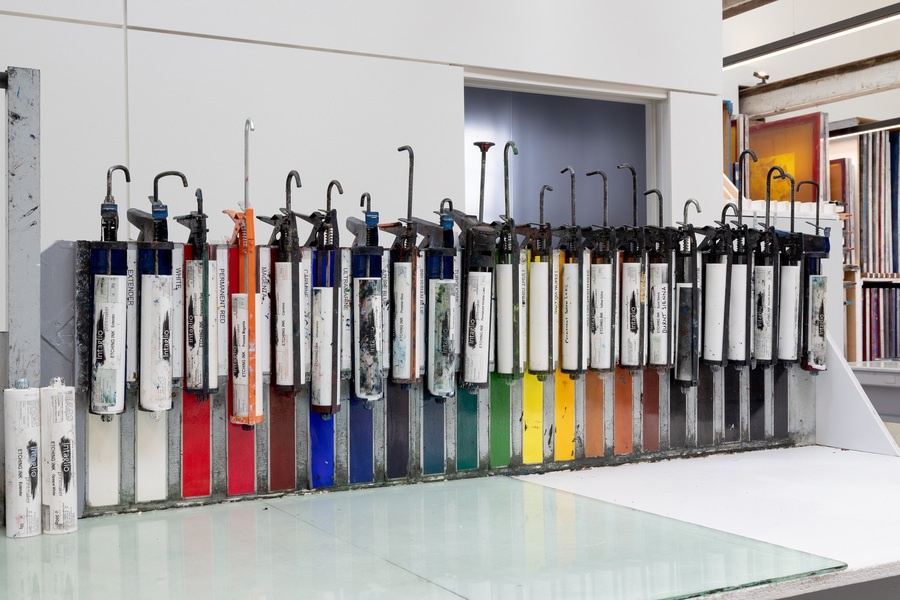 What to Bring
Please be sure to bring with you a range of reference images to work from during your course such as: Sketch books, sketch drawings, photographs, photocopies etc.
Bring a few brushes, pens and pencils to work with.
Bring your own laptop if you want to use a computer.
Bring a small portfolio or folder for taking away finished prints and plates.
Bring your lunch. There are also a number of places nearby to buy tasty lunch items!
All other materials relating to the class are supplied and are included in the cost.
What to Wear
As some of the processes are potentially messy, please bring practical clothing with you, such as old clothes including a jumper (or two for winter) and a pair of household rubber gloves and an apron. We provide aprons for messy parts of the process, but you may prefer to bring your own. Whilst working in the studio items of loose clothing should be avoided and long hair should be tied back.
Please note open-toed sandals are not suitable for use in the print studio.
Arrival
Please arrive at the front door Gallery/Shop entrance, 1 Dundee Street, 5 minutes before your course starts. Please note the building opens at 9.55am. The Learning Studio is on the ground floor, the Print Studio is on the first floor.
Course Times and Breaks
Courses that start in the morning will have a lunch break approximately a one hour lunch break around 1pm. There is usually time for a 15 minute break in the afternoon, depending on course progress. Evening classes may have a 15 minute tea/coffee break depending on progress! There is not usually a tea break during short courses. You may also take a short break if you feel you need one, except during group demonstrations where participation is essential.
Kitchen Facilities
Please bring a water bottle and or a flask as printmaking can be thirsty work.
The Café is open to serve lunches, snacks and hot cold drinks. If you wish to you may bring a packed lunch or buy something from the shops and cafes nearby. Please note the upstairs kitchen is now open again for limited numbers although we cannot offer any kitchen facilities or shared access to kettles/microwaves/glasses/mugs. Please note that food and drink should not taken through into the workshop, except in a water bottle.
Notes
We provide course notes, but if you also wish to take your own notes as we go along, please feel free to bring a notepad and a pen with you and you may take photographs of demonstrations for your own personal reference.