Everyone
Monotype with Kittie Jones - Expanded Practice (3 day)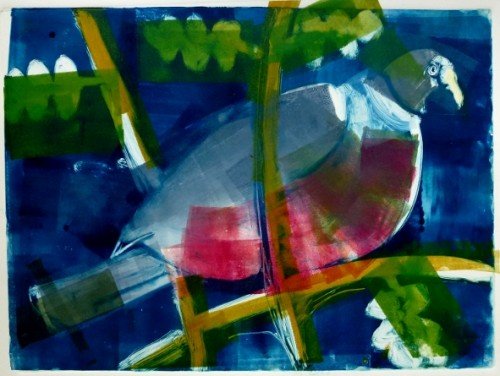 From Saturday to Monday on the 28, 29, 30 September 2024 - Kittie Jones, acclaimed artist and printmaker, will introduce you to this unique printmaking technique, all based around the discoveries made in her own practice. Initially, time will be spent exploring monochrome rub-away processes considering tone and mark. You will then be shown how to layer with colour to create rich and complex one-poff prints.
During this expanded three-day masterclass, you will be guided through the processes used by Kittie including working with layers of transparent colour and rub-away drawing techniqued to create unique painterly prints. Kittie will share insights into her process of bringing lively sketches made outdoors into the print studio.
Book over a month in advance to receive 15% off the course price with our Early Bird tickets!
Image: Kittie Jones
Course Times 10am - 5pm
Tutor Kittie Jones
Suitability Everyone
Expanded Practice 3 day
£315.00
28 September 2024
10:00
Print Studio
Adult 16+