wtb-standard - Adults 16+
Screenprinting and Bookbinding Summer
25- 27 July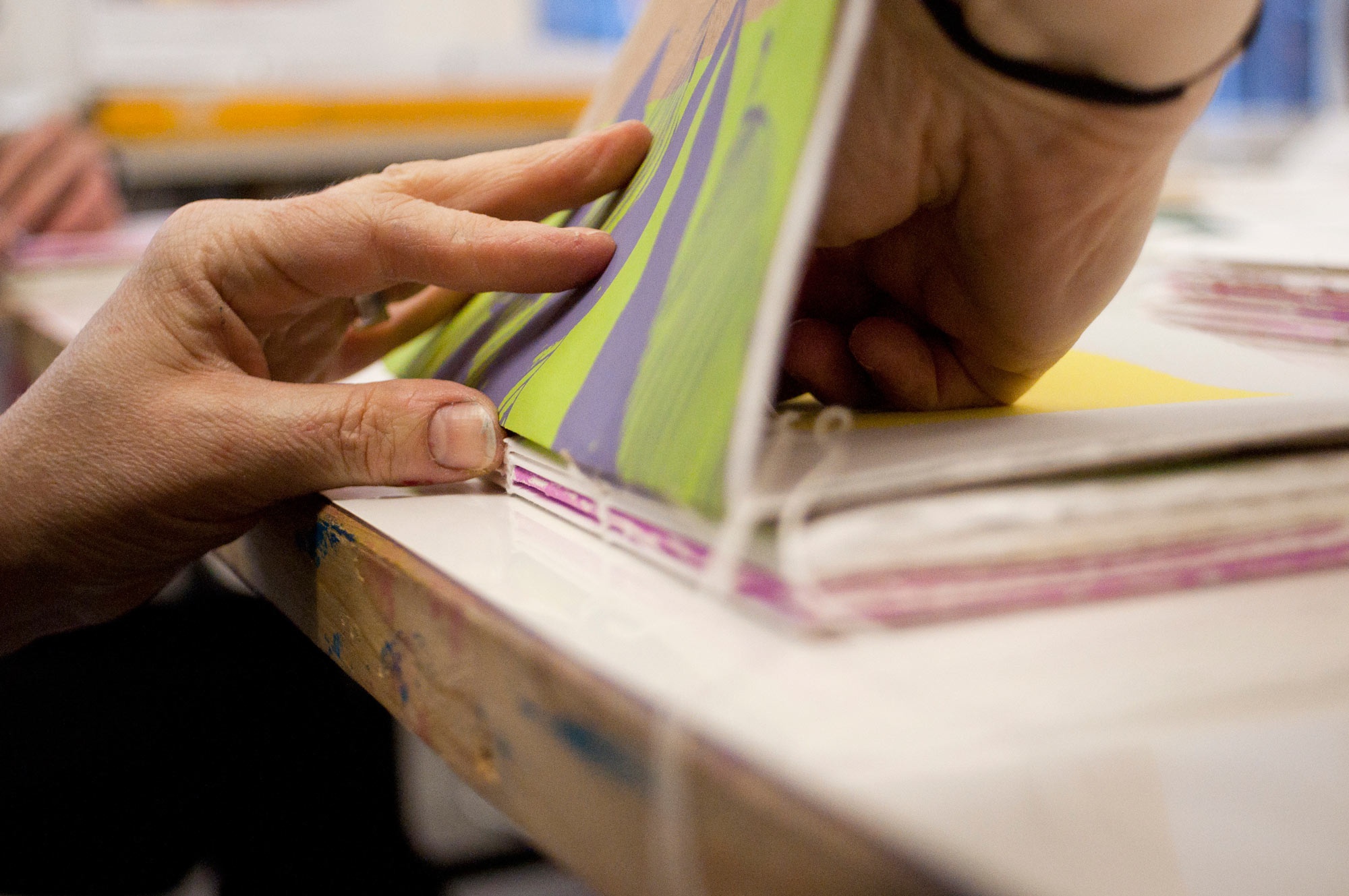 Taking an experimental approach, the aim of the course is to teach participants the techniques of screenprinting and book binding, which will provide you with skills that can be built on to develop your own creative projects.
The first part of the course concentrates on using light sensitive stencils for screenprinting. This type of stencil can produce detailed marks such as painterly washes, linear drawings, photocopied images and text. Participants learn how to print in several coloured layers onto different paper stocks.
To print, the screen is attached to a printing press and acrylic based ink is pushed through the screen mesh onto paper using a squeegee blade. Each layer of colour is printed individually, taking care to register each new layer of ink on top of previously printed colours. Each participant will produce their own piece, creating prints that will be bound into an individual hardback book.
Each process is explored through hands-on practice where participants learn the practical, technical skills involved in making a screenprint along with bookbinding. Coptic binding is a process of creating a book where the paper is folded and sewn using a chain stitch across the spine of the book.
Over the past seven years James has been honing his craft by printing on a wide range of materials including fabrics, glass, book cloth, wood, vinyl records and even on the bottom of curved skateboards. However, his speciality is creating high-end screenprint editions on paper.
Course Times Monday-Wednesday 10am-5.30
Tutor James Harrison
Suitability This workshop is open to both experienced practitioners and beginners
Summer Courses
£275.00
25 July 2022
10:00
Print Studio
Adult 16+